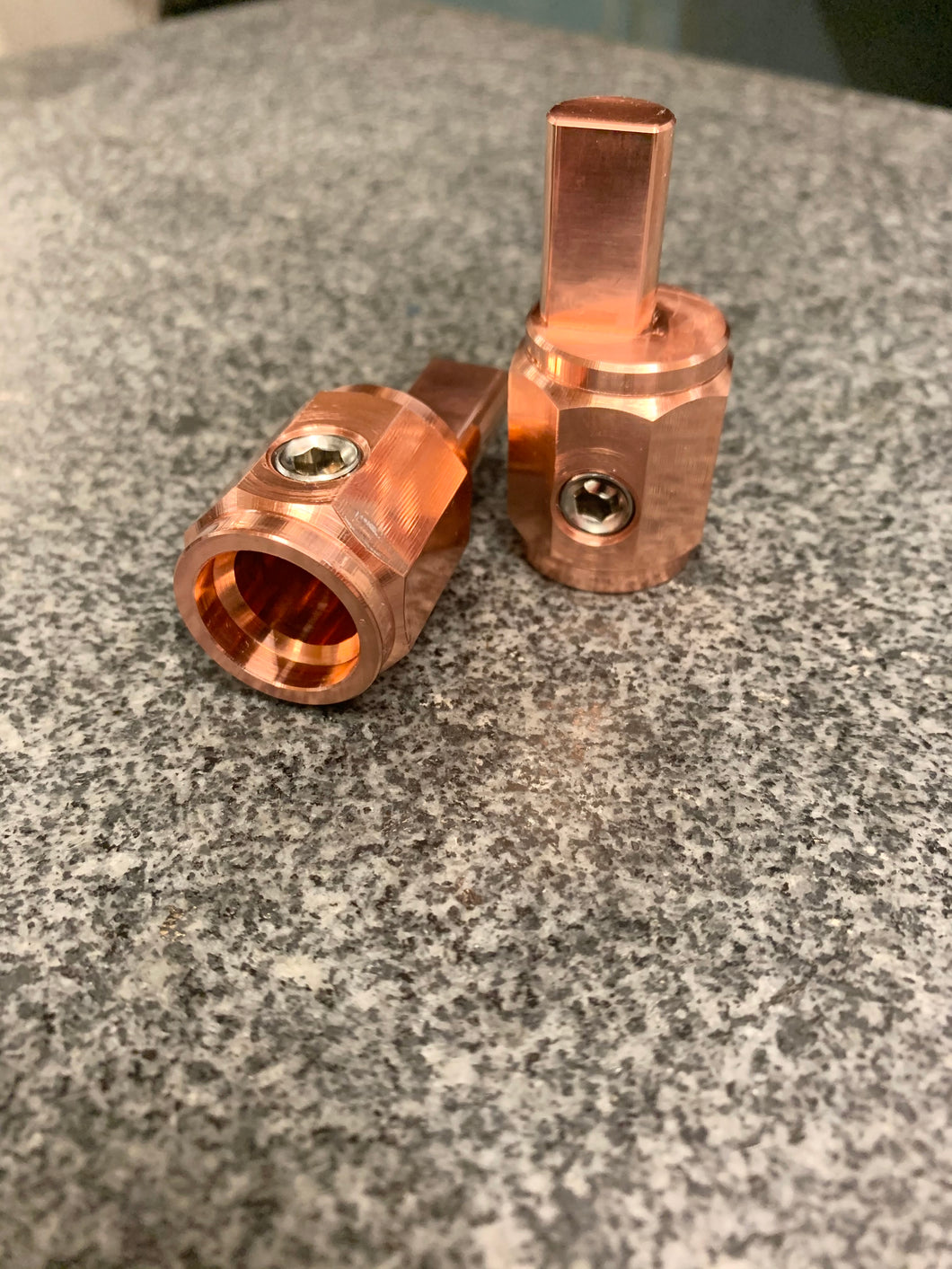 Copper Single 1/0 to 1/0 Stub Inputs
Regular price $44.95 Sale
Copper Single 1/0 t0 1/0 stub.  Stub is offfset left and right to make a pair.  Can be used on amplifiers that have up to 4 pairs of power and ground inputs.
Will fit Car Audio 1/0 wire or 2/0 AWG size wire in them.
Fits most Korean and Chinese Board Amplifiers,  Not for Taramps.

All non electrical contact areas clear coated to protect against tarnish and oxidation.
Sold in pairs
Set screws included.
Made in The USA
Free Shipping in the USA
International Shipping Extra.